you're throwing me off.
Philadelphia rockers Hail Social will likely cause you to do a double take. Their debut album, released on Polyvinyl last August, has cover art that will creep you out, and from the aggressive first notes of "Hands Are Tied," you'll feel you can categorize the band completely. But you won't be able to stop listening. The rhythm section is too energetic and hypnotic to let you go, the guitar is charming and controlling, and Dayve Hawk's lyrical delivery fits perfectly within the songs. A futuristic Cure? A bad-ass Bloc Party? "80's roller-skating music played by a metal band?" Frontman Hawk would describe the band's sound as such, and if that doesn't intrigue you, I'm not sure what will.
With 2005 being the year that Polyvinyl signed several new bands with unexpected sounds, Hail Social holds their own. Opening for Interpol for a lengthy tour and playing alongside Unicorns, TV on the Radio, Joan of Arc, and Of Montreal to name a few, the fluctuating-in-size band have been spreading the word of their dance-damaged songs relentlessly. I doubt you'll find an inspiration or answer to some of your deepest questions about life, but you shouldn't be looking towards a dance-rock band for that anyway. Allow the self-titled debut to throw you around the room and inspire new dance moves instead. Pitchfork says a mouthful by stating that Hail Social are "armed with LCD Soundsystem bass pulsation, staccato new-new-wave guitars, Rick Oca-slick type production and Duran Duran arena stomp, an emo falsetto in a post-punk mask." I'm under the impression that material for a second album has already been recorded and, judging from the two recent Warning Sign songs and "Nuclear Wasted," the future looks swell. You can listen to both songs from the new 7" on MySpace.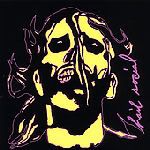 Hail Social's "Start/Stop"
from Hail Social 7"

Hail Social's "Hands Are Tied"
from Hail Social

Hail Social's "Nuclear Wasted"


Thanks (again) be to Mike for the friendly reminder of how worthy of my ears Hail Social are.
That's two posts you have Mike to thank for, directly.