irresolute.
This time, it may not be an idle threat.
I seem to be losing no one is awake steam.
This is in no way a final decision. I just feel inclined to let the few faithful readers I have know.
Please keep the faith for a little while. I may turn around and find my drive again.
Your comments or advice would be helpful as I weigh out my possibilities.
Maybe January will bring a no one is awake version 2.0.
I'm sure we'll find out together.
If you leave me your name and e-mail, I'll try to let you know (if a lack of updates happen) when there is a resurgence of material to listen to and read.

For right now, I ask of you your patience and support, in any capacity.
For January, I ask that you spend money on Menomena's Friend and Foe and Of Montreal's Hissing Fauna, Are You The Destroyer? as I can tell you that they are positively spectacular.
Menomena is my Savior.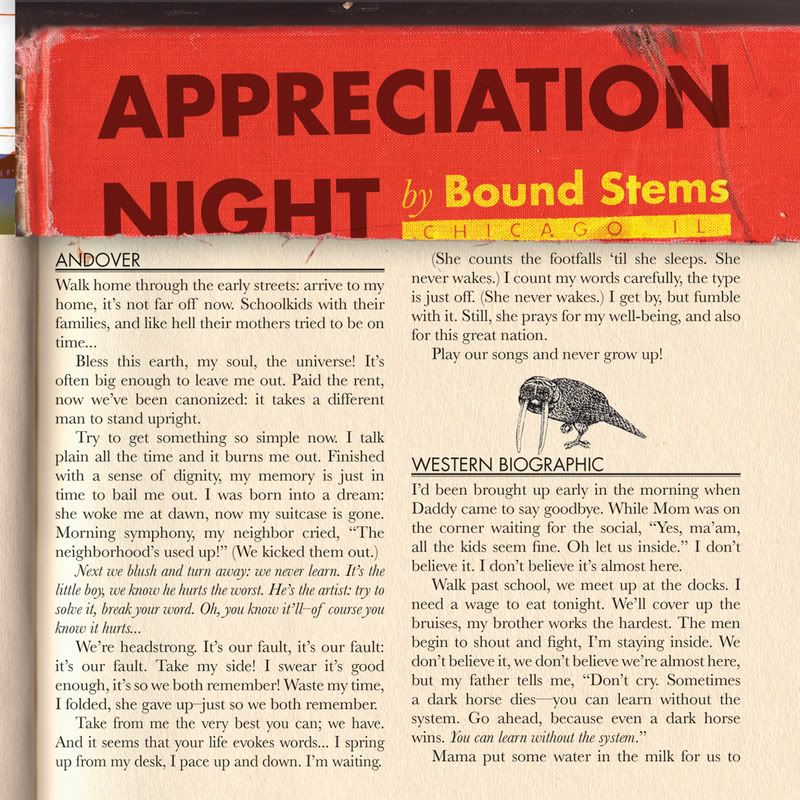 Bound Stem's "Andover"
& "Western Biographic"



THIRTY-FOUR DAYS BEFORE CHRISTMAS