are you only being nice because you want something?
Honesty is the best policy and I had honestly had enough of the endless hype surrounding Thom Yorke's The Eraser. It's not that I had any doubt that the frontman for the always changing Radiohead was capable of making an incredible album on his own. I just didn't want to run the thing into the ground. This is an instant gratification age. The moment we know about something, we want it. We don't want to wait until we can pre-order a CD. We'll just find it for free somewhere and no matter how good it is or how much we like it, by the time it's readily available to us, we've grown tired of it.
More honesty: When a friend and loyal reader offered to send me The Eraser a month and a half ago, I did not refuse. But what's both shameful and noteworthy is that I failed to listen to the tracks even once. I even paid full price (when deal-finders will find it for $10) when the opportunity arose on Saturday.
The honest bottom line: It was worth it (for me). I am engrossed in enjoying this CD and am grateful for that chance. It wasn't until Kid A that I considered myself a Radiohead fan (let alone an owner of one of their albums). But it also came at a time when I hadn't grown into my musical preferences yet. I had made an MD mix with Staind and David Bowie on it. Then Thom Yorke and the guys followed it up with Amnesiac, which was not created disparately from Kid A but was more dispersed, and I was hooked. Five years later, Yorke seems to be following this pair of albums up with his own work, and I couldn't be more delighted. His laptop approach to creating glitchy, brooding, beautiful tunes is enough to hold this album up. It damn well better be, as that's pretty much all it is.
What stands out to me is that this album is everything it should be. I know that sound bombastic and trite, but consider the following. Thom Yorke, as the singer and main songwriter for Radiohead, is bound to create something that sounds something like his band. He is also one man, so his songs should be more direct with less additional noise. Time has removed Yorke from both Kid A and Amnesiac to alleviate the possibility of a b-side sound. Combine these facts with Yorke's abilities with piano melodies, computer glitches and his own hauntingly pretty tenor voice and you've got the simple formula for The Eraser.
To be honest, you can read hundreds of reviews (on blogs alone) from people just like me on this world wide web, but none of them will gratify you, let alone instantaneously. If you have any sort of desire (based on this quasi-review or any other fodder you may have read), pick up the record and listen. That's what the music is created for. And for it, there is no substitute.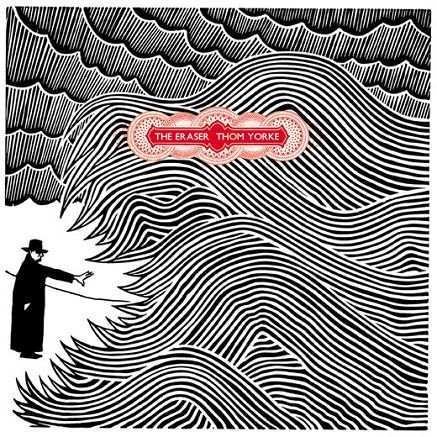 Thom Yorke's "The Eraser"
& "Harrowdown Hill"
from The Eraser


And on the same topic of holding out for an album's actual release; tomorrow is the official release date for The Format's Dog Problems, and if you haven't bought the band-approved MP3's you're looking forward to Tuesday as much as I am.

Now go watch Pee-Wee's Playhouse on [adult swim].