does it matter, on days like these, if we forget the ones between?
If I were to begin by explaining where you might know today's subject from, you may not continue reading, given the style of this blog. This artist's music is overshadowed by the pop giant band of which he is a member, which is disheartening when his solo material goes right along with everything the current indie-pop kids love. What I will tell you is that this gentleman has a powerfully frail voice, is an extraordinary multi-instrumentalist, is a talented child-like artist and is about to release his fourth album (third with his backing band Thin Buckle). Kevin Hearn's latest sounds to be following more closely in the poppy folk-tinged uplifting direction that his last, Night Light, did. Prior to Night Light was H-Wing, named for the section of The Princess Margaret Hospital in which it was mostly written, a testament to the drive of the human spirit and healing power of music. The album, Hearn's second solo effort, was humorous yet bleak, sad with an overwhelming positive momentum; a man knowing full well that he's lying in his death bed, reassuring those around him that he'll be fine soon. Fortunately, he would be. His complete recovery from Chronic Myelogenous Leukemia (a form of blood cancer) drove him to write the non-cohesive collection of uplifting ballads and light-hearted gentle pop songs. This collection, Night Light, was complete with an oddly fitting rock jam cover of Black Sabbath's "War Pigs."
Recently, Hearn has completed a new album, The Miracle Mile, and it's first single, "In The Country," is proof positive that he is at the top of his game and even more enamored with his keyboards and synthesizing abilities. As I mentioned, it appears that the new disc will follow Night Light's lead as spectacular music for driving on warm Summer days.
Given that I've been wanting to do a Spotlight on Kevin's albums since my very first Tuesday Spotlight, added to the fact that I just learned that The Miracle Mile will be released (in Canada) next Tuesday, I thought I'd work a Spotlight in early. Be sure to listen to the magnificent "Lost and Stolen" on Kevin's MySpace along with the aforementioned Black Sabbath cover. Speaking of covers, look below for Kevin's cover of Tom Waits' "Picture In A Frame."
The following is a BONUS SPOTLIGHT on Kevin Hearn & Thin Buckle, made extremely difficult by my inability to choose my favorite songs from H-Wing.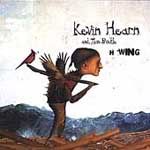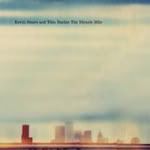 Kevin Hearn & Thin Buckle's "The Diving Board"
& "Spider Arm"
from H-Wing

Kevin Hearn & Thin Buckle's "Nightlight"
& "Jocelyn"
from Night Light

Kevin Hearn & Thin Buckle's "In The Country"
from The Miracle Mile

BONUS: Kevin Hearn's "Picture In A Frame" (Tom Waits cover)