flesh becomes water. wood becomes bone.
Keep hope alive. It's time for say two of...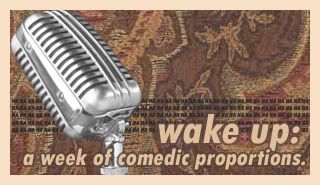 Perhaps a comedic trio that needs no introduction is one that goes by the name Stella. On the other hand, their short-lived Comedy Central show received a discouragingly tepid response, all but eliminating the stable ground for a future for Stella. The three comic treasures that have been working with each other for over a decade are David Wain, Michael Showalter, and Michael Ian Black. The three of them starred on MTV's last good show, The State, albeit underappreciated and short-lives itself. The team then created Stella as a live show in the mid nineties, which helped introduce other up-and-comers at their frequent performances at New York's Fez. They recorded quite a few shorts that spread the Stella ideal, and enough interest was drummed up to spawn a cable network television show. The first (and potentially only) season of Stella will be available on DVD in just two weeks, and you can watch over two dozen of their pre-TV shorts over here. I recommend you watch a few of these before watching my favorite, "Day Off," as it represents more of a break from their absurd dialogue-based (or would it be trialogue-based?) humor.
They've all appeared at Invite Them Up, which I mentioned yesterday, and Michael Showalter's presentation with Zak Orth (as The Doilies) is one of my favorite bits from the recently released Invite Them Up 3CD+DVD package. Listen below. You can also hear David Wain's attempt at a love ballad with "Bagel." It follows Stella's ongoing theme of awkward failing comedic moments. And let's face it, failing is funny. Michael Ian Black is a mainstay on every VH1 countdown show, but also a recurring guest on Adult Swim's brilliant Tom Goes To The Mayor.
Enjoy some great YouTube finds of the boys at their best. YouTube is also just about the only place to find episodes of The State. Here's one here. Explore More Videos to find even more.
Oh. And they starred in the David Wain written and directed Wet Hot American Summer.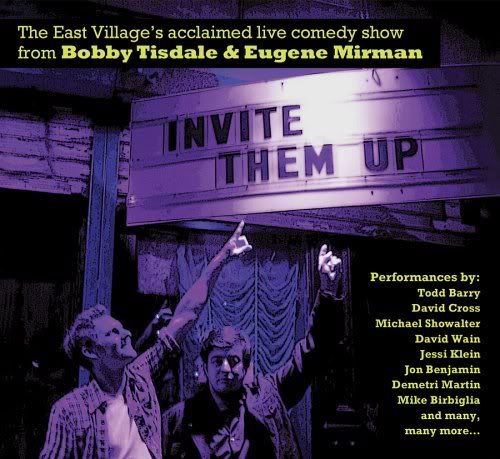 The Doilies' (Zak Orth and Michael Showalter) "Story of a Shark Attack"
from Invite Them Up

David Wain's "Bagel"
from DavidWain.com



Michael Ian Black on Tom Goes To The Mayor


Stella in "Day Off"


And for no justifiable reason...
David Wain in a deleted scene from Anchorman





Local note: Michaels Ian Black and Showalter will be at Cleveland's Grog Shop on October 12th. Anyone care to accompany me? Check Showalter's website to see if they'll be near your place of residence.