the day looks a little too long.
I can't imagine that it's possible that no one has referred to The Pipettes as "the god damn doo wop band." The ironic opposite reaction is that I'd wager that the band actually called The God Damn Doo Wop Band has been accidentally referred to as The Pipettes. Three girls singing harmonies and present day doo-wop pop songs with a talented male backing band and the undeniable allure of the bleating saxophone.
I would like to see The God Damn Doo Wop Band live and, over the course of one set, count each and every clap.
That's that.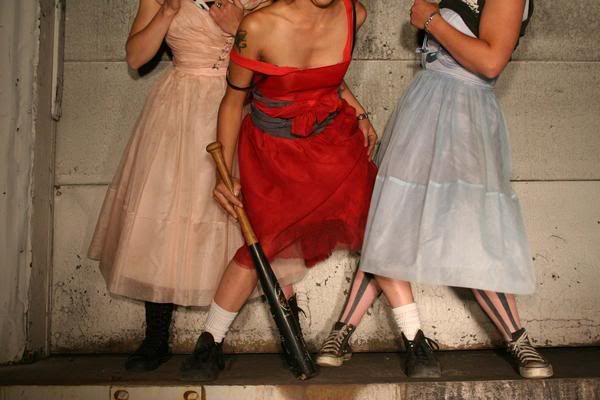 The God Damn Doo Wop Band's "Talk Too Much"
& "Rooftops of Bangor"
from Broken Hearts

BONUS: The Pipettes' "Pull Shapes"
from We Are The Pipettes