force yourself to breathe.
It's taking me some time to get back into the groove of a daily music blog. Vacationing is nice, and while I was at the Pitchfork Music Festival, I quickly realized that I am by no means press, and my blog is not an excuse to not relax and enjoy myself. Sure, I'll give you some impressions based on what I saw and the bands that I enjoyed but my pictures are nowhere near as good as what you'll see on other blogs, and I didn't take notes during performances. I've been throwing around a couple ideas on how to return from the event, but my intent is simply to return.
To raise money for Rock 4 Kids, mix CD's compiled by members of some of the bands playing the festival were bid on. I won the CDR made by Chin Up Chin Up, and was impressed by the tracklist I read. I'll make that mix my focus when I make a proper return tomorrow.
For now, I'd simply like to recommend that you listen to Menomena's "Cough Coughing" and spend a healthy amount of time watching episodes of Joppa! What is Joppa? Just find out for yourself. I can't hold your hand every step of the way.

Menomena's "Cough Coughing"
from I Am The Fun Blame Monster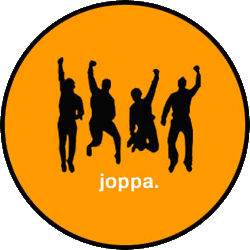 (Click the circle. Enter the site. Go to The Episodes. Watch Previous Seasons.)





Did you hear Mel Gibson got a DUI?