clipping your nails like a metronome.
My only mention of Maps & Atlases was in my M post and that's a shame. I find it fitting to mention them more immediately following a Make Believe post, because the guitar-work is both insane yet bound very strongly to the realism of the music. I even find quite charming the vocals that sound as though they are being emitted from a throat as it's stepped on by someone demanding guitar tablature.
It's frustrating when such spot-on blurbs about a band have already been written. They cannot be paraphrased.
Maps and Atlases offer songs that wrestle themselves from flailing, algebraic fits of spazzy guitar notes and drum ruptures to lulling, voice-driven melodies that speak stories using lyrical images strung together like soup cans chasing a Cadillac. Mostly influenced by experimental and technically adept musicians such as Hella, Don Caballero, and Psych-Folkies Devendra Banhart and Six Organs of Admittance, Maps and Atlases create a distinctive blend of the intricate and organic.
I'm offering you a second chance to ignore your musical boundaries, and listen to a band that may be outside your usual radar, but may find a perfect spot on your next mix. They found a spot between Rapper Big Pooh and The Format on my recent Summer mix.
Also, listen to two more phenomenal songs ("The Ongoing Horrible," and "Songs For Ghosts To Haunt To") on Maps & Atlases MySpace, and convince yourself to buy their self-released EP, Tree, Swallows, Houses.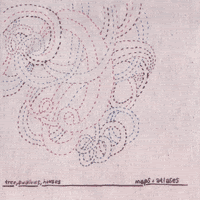 Maps & Atlases' "Every Place Is A House"
from Tree, Swallows, Houses