chicken on a plane.
I have just a few random items for you due to a twelve hour power outage strangely altering my day.

Daytrotter held a session for Someone Still Loves You Boris Yeltsin back in March. Check it out here.

I brought up Blake Zweig in this blog's infancy, but feel like reminding you of his gorgeous acoustic tendencies.

Hrishikesh Hirway, better known as The One AM Radio, performed "Buried Below" exquisitely on KFJC. Listen for yourself.
The One AM Radio's "Buried Below"

I shouldn't have brushed off Bishop Allen's newest EP song so quickly. You really should listen to it several times and then send money to the band in return for July's EP.
Bishop Allen's "Click Click Click Click"
from July

Remember, quick shipping time means you're still able to order your Snakes on a Plane related merchandise in time to sport it to your SoaP cherry-poppin' at Jakes on a Plane.

I've only got one Belle & Sebastian tidbit thus far. (See next post.)

And finally, a charming Devendra Banhart B-Side...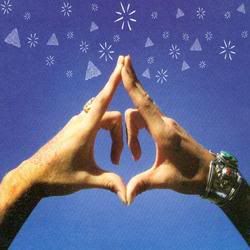 Devendra Banhart's "Chicken"
from Heard Somebody Say (Single)